Description
Specifications
P88L
4G Mini GPS Tracker
The P88L is a newly developed 4G mini GPS tracker that balances the product size and standby time. Share some features of MT90L and P99L, the device also provides some new features, such as VoLTE communication, WiFi zone, Bluetooth anti-lost, APP configuration, voice broadcasting, step counting, and alarm clock etc. It can be used to track the elderly, children, pets, lone workers, and assets in real time.

LBS/GPS/WiFi/BT tracking
Using 4 different technologies to accurately locate anything worldwide, and supporting WiFi zone, Bluetooth anti-lost.

Smart working mode
Store frequent stops intelligently and set regular tracking intervals, so that extend the working hours of the device.

IP67 water resistant
Specialized design guarantees a stable operating performance.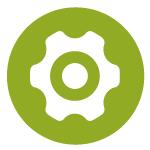 Multifunctional
Support APP configuration, SOS button, man down alert, step counting, voice broadcasting, alarm clock, and fast magnetic charging
SPECIFICATIONS
 
Dimension
 
67.8 mm x 44.4 mm x 16.3 mm
 
Weight
 
60g
 
Power input
 
DC 5V/2A
 
Battery capacity
 
1000 mAh/3.7V
 
Power consumption (standby)
 
5 mA (average current; 3.8 V; GPS off or WiFi off; don't upload data)
200 hours of battery hours
 
Charging
 
Fast magnetic charging (standard): 1800 mA (charging time: about 1.5 hour)
 
Operating temperature
 
-10°C to 55°C
 
Operating humidity
 
5%–95%
 
LED indicator
 
Green, blue, and red LED indicators showing the GSM, GPS, and power status respectively
 
Button/Switch
 
1 SOS button (used for sending SMS/GPRS alerts and calling)
1 switch on the side
 
SIM card
 
Nano SIM card.
Before installing the card, users need to remove the outer case of the device.
 
Microphone/Speaker
 
Internal microphone and speaker
 
Memory
 
8 MB buffer
 
Sensor
 
3-axis accelerometer
 
Reminder function
 
Built-in buzzer and vibration motor
 
Wi-Fi positioning (optional)
 
WiFi@2.4 GHz, 802.11 b/g/n
 
Bluetooth (optional)
 
BLE 2.4G. Configure device parameters by Bluetooth.
Support the Bluetooth anti-lost function.
 
Frequency band
 
P88L-E:
2G GSM: B3/B8, 3G WCDMA: B1/B8, 4G FDD: B1/B3/B7/B8/B20
P88L-A:
3G WCDMA: B2/B5, 4G FDD: B2/B4/B12
P88L-SA:
3G WCDMA: B1/B5, 4G FDD: B1/B3/B5/B7/B8/B28
P88L-JE:
4G FDD: B1/B3/B8
P88L-JC:
4G FDD: B1/B18/B19/B26
 
 GPS positioning accuracy
 
2.5 meters
 
Water-resistance rating
 
IP67